Here's what some of our Clients have to say about us…
    

"Highest attention to detail, integrity, and personal service"



We have been extremely happy with the level of service we have received from Homewatch Services Etc., Inc.  The company is run with the highest attention to detail, integrity, and personal service.  We have been clients since 2006, and we have nothing but the best to say about HWSE services.  When we are away, we receive a written checklist report for each home inspection.  If any discrepancies are noted, we are contacted immediately.  During one inspection a plumbing leak was identified.  A plumbing contractor was identified, the repair work was supervised, and photos were sent to us after the repair work was completed.  We have known Carl Lorenzini since we purchased our condominium home in 2004.  He is thorough, personable and responsive.  We can recommend Carl without hesitation.  Please consider using HWSE for peace of mind when you are away.  You will be very happy you did!
–       Chris & Cathy J. (Vermont)
Spanish Wells, Bonita Springs
Posted: 2012-2018
"Conscientious, honest and reliable"
Thank you so much for all of your help this season and the many seasons in the past. I have been happy to take advantage of all of your company's Homewatch Services not just checking on my condo in the off season. I have found you to be conscientious, honest and reliable. Your fees are reasonable. I have recommended your services to other people and will continue to do so. Good luck in the future.
– Bernard K. (Rhode Island)
Bonita Bay, Bonita Springs
Posted: 2012-2018
"Their service is excellent, providing peace of mind"
We have used Homewatch Services since 2002. Their service is excellent, providing peace of mind when we are back home in NH. Carl is professional, yet personable. He has always been the watchful eye we have needed, and called us immediately whenever there has been an issue with our condo.
– Karen F. (New Hampshire)
The Vines, Fort Myers
Posted: 2012-2018
"Best "away watch service" we have had during our 23 years in Naples"
We have been clients of Homewatch Services for several years and have been very satisfied. The service has always been provided in a timely manner with professionalism and as promised. I have recommended Homewatch many times and have always received positive feedback from those who have retained the Lorenzini's. This is the best "away watch service" we have had during our 23 years in Naples; even better than a family member or neighbor. The monthly status reports offer piece of mind and provide documentation support should an event occur.
– Paul B. (Ohio)
The Retreat, Naples
Posted: 2012-2018
"Wide range of services at very competitive prices"
Carl (Homewatch Services Etc Inc) provides services for our condo in Bonita Springs Fl. He is very reliable, trustworthy and knowledgeable. He spotted an issue with the on/off valve on our water heater and after consulting with us quickly arranged for a plumber to replace it at a very reasonable price and sent us a photo of the new installation. Homewatch Services Etc Inc provides a very wide range of services at very competitive prices. I highly recommend them.
– William N. (England)
Hawthorne, Bonita Springs
Posted: 2012-2018
"Provides a complete list of qualified contractors"



Homewatch Services Etc. Inc. has provided us with first class service, round the clock. Carl Lorenzini and his folks are responsive, on the job and most importantly honest. They provide a detailed monthly report of all things reviewed during the weekly inspection he is providing us, and we appreciate the promptness of the reports. Homewatch Services Etc. provides a complete list of qualified contractors to help with any project, and they will be there to man the project in your absence. They are definitely a go-to point for help with any issue while in residence or away for the season. Thanks to all at Carl and Homewatch Services.
– Mark L. (New York)
The Brooks – Shadow Wood, Bonita Springs
Posted: 2012-2018
"I can simply call Carl for things that needs to be done"



I met Carl Lorenzini in 2013 and he maintains my condo in Pelican Landing. I am very pleased with his service. Carl is very professional and well organized. I was looking for a home watch company that would personalize their services according to my needs and not just any company that sends someone to my home just for a quick walk through. I feel more relaxed knowing that I can simply call Carl for things that needs to be done at my condo whenever I am away. If you are looking for a home watch company in Bonita Springs, give Carl a call. I highly recommend Carl and you will be extremely happy with his services!
– John C. (New York)
Pelican Landing, Bonita Springs
Posted: 2012-2018
     "Always 100% satisfaction"
We have been using Homewatch Services Etc. for our condo for 6 years.  We have used several of their different services and recommended them to many others.  The results of all the above were always 100% satisfaction.
–       Frank M. (Illinois)
Marbella, Bonita Springs
Posted: 2012-2018
     "Professional and prompt no matter the situation"
We have been customers since 2004, and have been very pleased with the peace of mind that homewatch provides us taking care of our home when we are away.  The service is professional, and prompt no matter the situation.  While we were away, our air conditioner stopped working in the middle of summer.  Homewatch called a vendor, and the repair was handled immediately.  
–       Roland & Mary-Etta B. (Florida)
Glen Eden, Naples
Posted: 2012-2018
"Went over and above our expectations"
Carl was fantastic! He is licensed, bonded, and insured. Also he is an accredited member of the National Home Watch Association. So glad we met him. He was so helpful in so many ways and went over and above our expectations. Besides the usual homewatch services, he helped us with some things that had to be done before our closing. Carl is very professional and resourceful. I could go on and on. Terrific!!!!!
– Skip & Michele R. (Illinois)
Miromar Lakes, Miromar Lakes
Posted: 2012-2018
"Real asset for out-of-town homeowners"
We used Homewatch on an ongoing basis to look in on our vacation home in Naples, FL. I highly recommend Carl. He is very professional and pleasant. He even took some deliveries for us and directed the delivery co. to return some items as they were damaged. He is a real asset for out-of-town homeowners.
– Jeannine D. (California)
Bermuda Palms, Naples
Posted: 2012-2018
"Strive to go the extra mile are hard to find!"
It is not often I take time to write reviews for services and when I do I take them seriously. I consider a recommendation of someone an extension of my own reputation so I don't take them lightly… I can tell you I have no problem giving Carl Lorenzini and Homewatch Services the highest of grades. I had become familiar with Carl from a neighbor and when I had to change the sources for help with watching my home, as well as pets, he was tops on my list. Having a fiancé' overseas and being gone for long periods sometimes there had been a slow growing problem with the cats left at home feeling neglected and when I would return from trips I could tell a definite change. This was unavoidable, but sad to me. After signing up with Homewatch Carl not only began to do things above and beyond the scope of a normal home watcher, he also took an interest in helping to give some attention to the pets after hearing the story… Well, to my wonderful surprise upon my return after the next lengthy trip the situation had improved greatly! The pets seemed normal and it was VERY obvious the extra time put in by Carl to take a few extra minutes upon his visits had made them feel MUCH better. Here's the thing… this was never discussed as something I needed him to do – He just heard the story and took it upon himself to work on improving the situation. And that is what you can expect from this great service. Carl sends updates, little pictures sometimes, reviews mail and sends photos if needed to keep you updated, etc, etc. Anybody can just 'do their job'… People like Carl who think on their feet and strive to go the extra mile are hard to find! Homewatch is VERY professional and stands at the top of the list of vendors I use who I would recommend. You will not be disappointed hiring this fine company!
– Robert L. (Lithuania)
Vasari, Bonita Springs
Posted: 2012-2018
     "Monthly reports are very detailed"
I just wanted to let you know how pleased I am with the level of service you have provided me throughout this year.  Your monthly reports are very detailed and tell me exactly what the condition of my home is.  I know I can count on you to keep me informed.
–       Tom C. (Illinois)
Marbella, Bonita Springs
Posted: 2012-2018
     "Very satisfied"
We have been customers of HWSE since we bought the apartment in 2008. We are very satisfied with the services rendered and we are happy that they watch over the apartment when we are not there.
–      Franz & Ute H. (Germany)
Windsong, Bonita Beach
Posted: 2012-2018
    

"Given us a great peace of mind"



Homewatch Services has given us a great peace of mind knowing someone is watching over our home.  Carl also went way beyond what was contracted and called to let us know that our toilets had water rings from non-use.  He volunteered to give them a clean every inspection!  We're very pleased with his company.
–       Vern G. (Ohio)
Palmira, Bonita Springs
Posted: 2012-2018
    

"Conscientious, reliable & very nice people to work with"



Would recommend Homewatch Services highly!  They are conscientious, reliable & very nice people to work with.  They make great recommendations when outside services are needed & we use the shuttle service frequently!  Have used them for 6 years & never worry about our condo!  Wonderful to have peace of mind while we are in Chicago!
–       Ruth M. (Illinois)
Marbella, Bonita Springs
Posted: 2012-2018
     "Very professional and timely with their services"

I have been a client of Homewatch Services Etc. for several years.  I have found them to be very professional and timely with their services.  They keep you informed and if there is a problem notify you immediately.  They are qualified to take care of any problem and can handle your problem without any worry on your part.  I would recommend without any hesitance.  You may use my name for a reference.
–       Elizabeth R. (Indiana)
The Retreat, Naples
Posted: 2012-2018
    

"I would highly recommend them"



Homewatch Services Etc. have been our home watch folks for almost 6 years…they are forthright and extremely reliable…I would highly recommend them as they are also highly professional.
–       Vince F. (Ohio)
Marbella, Bonita Springs
Posted: 2012-2018
     "No better feeling than getting a live response"

Carl…All I can say is when I call you either you answer immediately or I get a return call usually within the hour!  There is no better feeling than getting a live response to any problem, large or small.  Thanks again!
–       Bob S. (New York)
Spanish Wells, Bonita Springs
Posted: 2012-2018
     "There are none better for the job!"
I would just like to confirm mine and my husband's complete satisfaction with Home Watch Services. We trust and rely upon Carl to take care of our condo in our absence and we feel very sure that there are none better for the job! Thank you for that kind of peace of mind Carl.
–      Anthea C. (Maryland)
Bridgewater, Bonita Beach
Posted: 2012-2018
     "Extremely satisfied"
Homewatch Services have been taking care of our property since 2005 and we are extremely satisfied with the services that they have provided. They have been very reliable in keeping us informed of the condition of our properly and have responded promptly to any requests that we have made as well as taking appropriate action on our behalf during two emergency situations when we could not be contacted.
–       Edwin & Susan W. (New York)
Marbella, Bonita Springs
Posted: 2012-2018
     "Done with honesty and integrity and timely"
To whom it may concern:
For over 10 years my wife and I have trusted Edward Lorenzini and family to watch over and care for our condominium in Spring Run at the Brooks in Bonita Springs FL. Never has there been an issue or problem with their service or responsibilities. All their work has been done with honesty and integrity and timely. If you are looking for a homewatch service, you cannot find an organization that will provide any more comprehensive responsible care that provided by the Lorenzini family.
–       Robert & Edith H. (Vermont)
The Brooks – Spring Run, Bonita Springs
Posted: 2012-2018
 
      "Happy to endorse your firm"
Dear Carl, I would be happy to endorse your firm.  I have dealt with your father and he has proven to be honest and very organized.  You are following in his footsteps…can't go wrong with you at the helm.
–       Max P. (Ohio)
Marbella, Bonita Springs
Posted: 2012-2018
     "Comforting to know that they are there when we are not"
We are very happy to recommend Homewatch Services Etc. We have been clients since 2010 and have only good things to say about Carl and the Lorenzini family. They are professional, reliable and nice people. We receive a detailed report after each inspection. On the occasion something is amiss or needed we are contacted immediately and they promptly handle the situation. Being away from Florida part time, it is comforting to know that they are there when we are not.
We have referred them and would gladly give a reference anytime.
–       Eugene & Vicki T. (Pennsylvania)
Pelican Landing, Bonita Springs
Posted: 2012-2018
     "Extra care provided by them"
To whom it may concern:
For the past two years I have utilized the services of homewatch services etc. and have been very pleased not only with the peace of mind knowing someone is looking after my second home, but with the extra care provided by them, such as transporting us to and from the airport and preparing the house for our arrival and even coordinating needed repairs from start to finish. I'm glad I chose Homewatch services etc. and recommend them to everyone.
Sincerely,
–       Ron & Cynthia M. (Oklahoma)
Marbella, Bonita Springs
Posted: 2012-2018
     "With great professionalism and to our complete satisfaction"
Since 4 years Homewatch Services Etc. ensures with great professionalism and to our complete satisfaction, the maintenance of our home in Bonita Springs. I can only recommend their services. The president, Carl Lorenzini, succeeds brilliantly to his father Edward at the direction of the company. They keep it a family affair. We rely completely and confidently in their expertise. They take care of our home and meet all our needs. They are always there, at short notice when it is required.
–        Gerard B. (Germany)
Marbella, Bonita Springs
Posted: 2012-2018
     "Best group I have ever trusted my Winter home with"
Dear Carl,
I want to thank you for the Plumber referral recently.  As other venders you have referred in the past, they were prompt and efficient.  As you know I have used Homewatch Services Etc. from their beginning. I could not be more pleased with the overall experience of dealing with you and all members of the staff.  By far the best group I have ever trusted my Winter home with.  Again thank you.
–       Gary F. (Massachusetts)
Spanish Wells, Bonita Springs
Posted: 2012-2018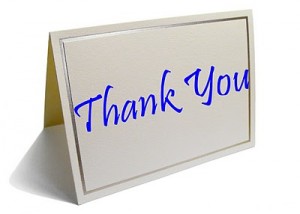 Click here to view more online client reviews on Google.
We believe in the highest quality of industry standards, that is why we are an Accredited Member of the National Home Watch Association (NHWA).
Accredited Members have been vetted for proper insurance, consumer complaints, and truthful website content, as well as their agreement to follow the Mission Statement and Code of Ethics of the NHWA. These businesses have separated themselves from the pack by committing to a very high set of standards. These standards assure clients that the people in their homes are truly looking out for their best interests at all times.
Contact us today for more information!