Home Watch Inspection Report Sample
Homewatch Inspection Service Includes
Verify that all doors and windows are properly secure to minimize chance of break-ins.
Check for evidence of water leaks or damage and check for visual signs of mold and mildew.
Visual inspection for signs of insects and or rodents.
Check that A/C is cooling and reset thermostat and humidistat settings if needed.
Run faucets, sink disposals, and flush toilets.
Check that main water valve is turned off after each inspection (unless otherwise requested by client).
Check electric panel for tripped breakers and make sure electric water heater breaker is turned off.
Visual inspection throughout property including lanai and garage.
Walk exterior perimeter of single-family homes to check pool condition, screening, signs of vandalism, etc.
Homewatch Inspection Checklist Report completed during each homewatch inspection.
IMMEDIATE reporting to Client of abnormalities found.
Have A Game-Plan: An unoccupied home is a vulnerable home and it's important to stack the deck in your favor. The more preventative measures taken to prep your home for when you're away, the less chance there is for something to go wrong. Along with preparation, it's important to have a game-plan for when you're away. A crucial part of that game-plan is to have a homewatch professional conduct regular visits of your unoccupied or vacant home and provide you with a report of their findings each visit.
Electronic Reports: A detailed Homewatch Inspection Report is completed during each inspection displaying the condition of your property along with the date and time the inspection was completed. All of our Homewatch Inspection Reports are completed electronically through the QRIDit software system. You no longer need to guess if someone was actually at your home or not…the QRIDit software system we use, uses GPS. So you will know that an inspector was actually at your property. Clients are able to login from our website at anytime (24/7) and view any reports completed at their Florida home.
Pricing: We believe in running our business transparently and provide our starting off rates upfront for a basic homewatch inspection visit (based off frequency and total square footage).  Each property is unique and each client's specific needs are unique.  Set pricing will be determined once the property is viewed and will be based off client's specific needs.  Additional services are offered and priced separately. You can view our additional services by clicking on the "Additional Services" tab above.
HOMEWATCH INSPECTIONS: FREQUENCY OF VISITS | RESIDENCE TYPE | PRICING
FREQUENCY

CONDO UP TO 2,200 TOTAL SQ. FT.

Weekly (4 to 5 times per month)
$35 per visit
Bi-Weekly (2 times per month)
$40 per visit

FREQUENCY

HOUSE UP TO 2,200 SQ. FT.

Weekly (4 to 5 times per month)
$45 per visit
Bi-Weekly (2 times per month)
$50 per visit

FREQUENCY

PROPERTY 2,201 TO 3,200 TOTAL SQ. FT.

Weekly (4 to 5 times per month)
$50 per visit
Bi-Weekly (2 times per month)
$55 per visit

FREQUENCY

PROPERTY 3,201 TO 4,200 TOTAL SQ. FT.

Weekly (4 to 5 times per month)
$65 per visit
Bi-Weekly (2 times per month)
$75 per visit

PROPERTY OVER 4,201 TOTAL SQ. FT. – CALL FOR PRICING
HOURS OF OPERATION: Our regular business hours are Monday – Friday 8 AM – 5 PM EST.  We are not a 24/7 company.  However, given the nature of our business, we do our best to assist clients after hours and weekends for emergencies that may arise.
---
Don't let this be your home!
A small water leak can lead to serious damage
Mold spreads very quickly
It can lead to thousands of dollars in remediation costs
It can also lead to serious health-related issues
Let us help catch it in time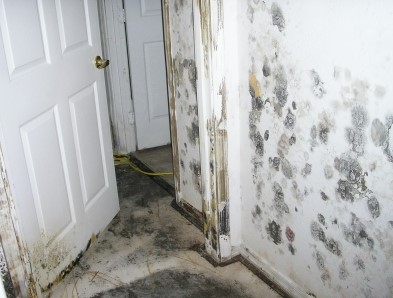 Additional Services Available are for Homewatch Clients Only
(Completed by Homewatch Services Etc. or by coordination with other professionals.
)
Administrative, Concierge, & Maintenance Services:
Coordinate Repair or Maintenance Services
Give Access (to vendors/service providers)
Waiting Services (for service, repair, delivery, installation, etc.)
Package Pick-Up & Bring In (bring in packages delivered to property)
Mail Forwarding
Open & Prep Home For Owner or Guest Arrivals
Close Down Home After Owner or Guest Departs
Renter Check-In & Check-Out Walk Throughs (before and or after rental periods)
Trash & Recycling Bins Service (place bins out to curb for pick up or bring bins in)
Hurricane Shutter Services (conditions may apply)
Pre-Storm Preparation Assistance
Post-Storm Inspections
Auto Care (vehicle battery maintainer set up and removal, take vehicle to be washed/cleaned, etc.)
Grocery Shopping & Stocking
Other Services:
We can assist you to coordinate services from licensed professionals for:
Air Conditioning / HVAC
Cleaning Services
Electrical
Hurricane Shutter Services
Landscaping & Tree Trimming
Maintenance & Repairs
Painting
Pest Control
Plumbing
Pressure Washing Services
Real Estate Sales & Rentals
Renovations
Roofing
Transportation Services
In addition to our homewatch services, we encourage our clients to consider using a 24/7 home monitoring device that can be controlled remotely. It's called HouseSetter and it can monitor the temperature, humidity, and power outages in your Florida home while you are away. There are several Wi-Fi monitoring services out there, but I really like using HouseSetter because it doesn't run off of your Wi-Fi…it has a built in cellular device within it. Which means you don't have to worry about your Wi-Fi going out and needing your modem to be reset. It's a nifty device called "Sherlock" that looks like a guard dog and literally all you do is plug "Sherlock" in and he goes right to work for you! With HouseSetter, when the temperature or humidity levels go outside your preset settings or you have a power outage, you are immediately notified via a text message and email alert. Once you are alerted, you can then contact our company (Homewatch Services Etc.) and we can physically visit your property to visually inspect the possible issue on your behalf. So you can react to a small problem before it becomes a big one. HouseSetter's purchase price is $159 for the "Sherlock" monitoring device and a nominal $5 to $8 per month monitoring fee (depending on the package you purchase). However, our Homewatch Services Etc. clients get special Preferred Partner pricing…all you have to do is ask!  
Referral Program
…this is our way of saying "Thank You" to you!
Here's how the
Client Referral Program
works:
Any new clients referred by you
Signs up for our homewatch services
You will receive

One Month FREE

off your regular homewatch inspections
They must mention your name at time of sign-up
We appreciate all your support and thank you for the trust you extend to us. We strive to bring you nothing but the best, and want you to know that we'll be …there when you are not!
♦ Clients referring are not limited to how many free months they receive off their existing regular homewatch inspection plan. To be eligible, referred clients must utilize our homewatch inspection service for a minimum of 4 months within a calendar year. The credit of 1 free month off of client's regular homewatch inspections cannot exceed $100 for the month.
For our Property Managers and Realtors
Here's how the
HWSE Referral Program
works: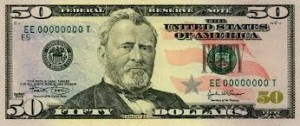 Any new clients referred by you
Signs up for our homewatch services
You will receive

$50.00 

cash

They must mention your name at time of sign-up
Thank you for referring us to your clients. We thank you for your trust in Homewatch Services, Etc. We strive to bring our clients nothing but the best, and want you to know that we'll be …there when you are not!
Affiliates & Client Requested Sites
Preferred Vendors
Angela's Cleaning – Residential Cleaning

Quality Lawn Care

Quality VIP Multi Services – Painting

The Real House Cleaners of Naples – Residential Cleaning
Please note that not all our Preferred Vendors are listed on here. Please contact us for suggested professionals that are able to assist you with your specific needs. We have a very healthy vendor list that is constantly being updated. We feel it is very important to hire licensed and insured professionals to assist you in completing maintenance and service of your home. We have interviewed the above listed businesses and have used their services. That is why we feel confident suggesting them to you. However, it is each client's responsibility to interview, set expectations, and discuss pricing directly with the vendor/service provider being hired. Homewatch Services Etc. does not subcontract (hire and pay) any vendor/service provider on behalf of the client. You hire them and we give them access into your home, on your behalf, when you are away.